Melissa Ephron-Mandel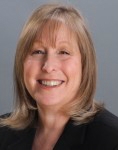 In her over twenty-five years as a real estate litigator, Melissa Ephron-Mandel has represented clients in such diverse jurisdictions as the New York State Supreme Courts for the five boroughs, as well as Westchester, Nassau and Suffolk Counties, the New York City Civil courts, and various local courts, obtaining successful outcomes in a range of disputes, from injunctive and declaratory actions on commercial leases to claims for recovery of possession of real property and monetary awards in commercial and residential landlord/tenant summary proceedings.
Melissa has also been an aggressive advocate for creditors such as landlords, condominium boards and mortgage holders before the United States Bankruptcy Courts for the Southern and Eastern Districts of New York.
Melissa is a graduate of St. John's University School of Law, and was formerly a partner with Borah, Goldstein, Altschuler & Schwartz, P.C.  and of counsel to the firm of Finkelstein Newman & Ferrara LLP. She is admitted to practice before the United States Supreme Court, the United States District Courts for the Southern and Eastern Districts of New York, and in the states of New York and New Jersey.